Jurassic World: Dominion Dominates Fandom Wikis - The Loop
Play Sound
Six Feet Under is a black dramedy television series which aired on HBO. It premiered on the premium cable network HBO in the United States on June 3, 2001, and ended on August 21, 2005, spanning five seasons and 63 episodes.
The show was produced by Actual Size Films and The Greenblatt/Janollari Studio and was shot on location in Los Angeles and in Hollywood studios. The show depicts members of the Fisher family, who run their funeral home in Los Angeles, and their friends and lovers. The series traces these characters' lives over the course of five years. The ensemble drama stars Peter Krause, Michael C. Hall, Frances Conroy, Lauren Ambrose, Freddy Rodriguez, Mathew St. Patrick, and Rachel Griffiths as the show's seven central characters.
Six Feet Under received widespread critical acclaim, particularly for its writing and acting, and consistently drew high ratings for the HBO network. Regarded by many as one of the greatest TV series of all time, it has since been included on Time magazine's "All-TIME 100 TV Shows", as well as Empire magazine's "50 Greatest TV Shows of All Time" list. It has also been described as having one of the finest series finales in the history of television. It won numerous awards, including nine Emmy Awards, three Screen Actors Guild Awards, three Golden Globe Awards, and a Peabody Award.
Season One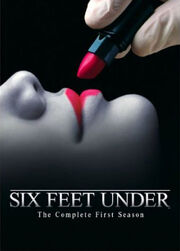 Six Feet Under 's first season had thirteen episodes. It is different stylistically from later seasons, with characters imagining themselves bursting into song on occasion.
Season Two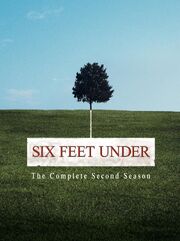 Six Feet Under 's second season also had thirteen episodes.
Season Three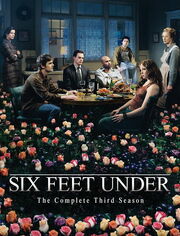 Like his two season prior Six Feet Under 's third season also has had thirteen episodes.
Season Four
Unlike previous seasons, it consisted of 12 episodes.
Season Five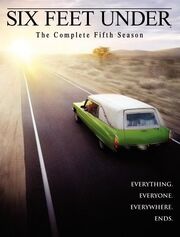 Season Five, is the show final season, and like her other season (except season 4) has had 12 episodes.